CERELAC® 5 Cereals with Milk and Houmous
PREP TIME: 5min
COOKING TIME: 0min
TIME TOTAL: 5min
Ingredients
50g CERELAC® CERELAC 5 Cereals with Milk
15-30ml (1-2tbsp) Houmous
Allergens
barley, wheat, oat, milk, sesame
Method
Prepare the CERELAC® carefully following the 'make up' instructions on the packet.
Stir in the houmous and serve.
Tip
Houmous is made from chickpeas. CERELAC® is a nutritious, wheat-based infant cereal with milk powder, oats and rice that can be added to a variety of dishes for an alternative, quick and easy baby recipe.
Good to know
Popular recipes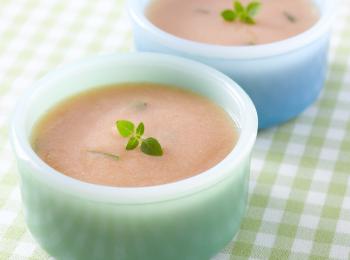 Recipes
Your baby can enjoy our homemade, creamy textured tomato and basil soup all year round.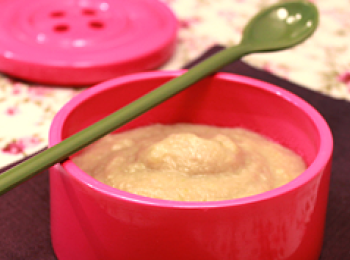 Recipes
Try our Potato and Leek Gratin a recipe with a variety of textures -  soft and crunchy at the same time.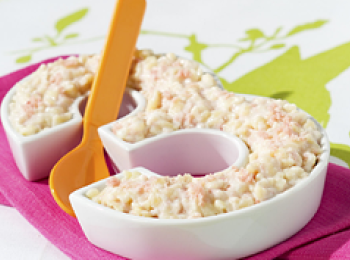 Recipes
Combining different tastes and textures in one meal is our delicious pasta and chicken recipe.