CERELAC® Mixed Fruits & Wheat with Milk and Chocolate
PREP TIME: 5min
COOKING TIME: 0min
TIME TOTAL: 5min
Ingredients
5ml (1 tsp) cocoa powder 
50g Nestle Cerelac CERELAC Mixed Fruits & Wheat with Milk
Method
Add the cocoa powder to your CERELAC®, then carefully follow the 'make up' instructions on the pack.
Stir in a little extra water to obtain the right consistency, if necessary.
Serve warm. Always remember to check the temperature before feeding it to your little one.
Tip
Good to know
This recipe is a treat, but it can also contribute to your baby's iron intake as CERELAC® contains iron. It's a simple and balanced way to give your baby 'chocolate' for the first time.
Popular recipes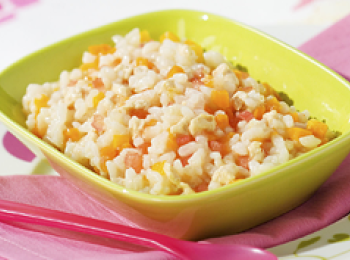 Recipes
Introduce them to new tastes and textures with our soft risotto rice combined with baby's usual milk* and the delicious taste of ripe peach.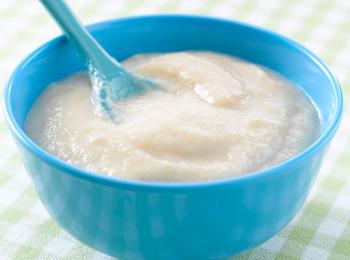 Recipes
Make mealtimes more fun and easy with this baby houmous recipe.