Mild Vegetable Curry
PREP TIME: 5min
COOKING TIME: 20min
TIME TOTAL: 25min
Ingredients
1 small potato, sweet potato or plantain (approximately 180g)
30g onion
90g cauliflower florets
10ml (2tsp) rapeseed or olive oil
5 ml (1 tsp) mild curry powder
15 ml (1tbsp) plain flour
50g cooked chickpeas
200ml of whole milk or coconut milk
25g spinach leaves
Method
Wash, peel and dice the potato, sweet potato or plantain.
Dice the onion.
Heat the oil in a saucepan and add the potato, onion and cauliflower with the curry powder and sauté for about 5 minutes.
Stir in the flour and chickpeas, then add the milk or coconut milk.
Bring the mixture to a simmer, stir gently and cook uncovered for a further 15 minutes.
Wash and roughly shred the spinach leaves and add to the pan. Allow the spinach to 'wilt' into the mixture.
Serve warm.
Tip
Using a clean, sealable container, freeze the remainder of the curry. Toddler-size portions can be defrosted and reheated for future use.
As an alternative, try replacing the chickpeas with diced tofu. Children will enjoy dipping chapatti (Indian flat bread) into the creamy sauce.
Good to know
It is great to introduce your child to a wide variety of flavours from an early age. This mild curry tastes best with coconut milk.
Popular recipes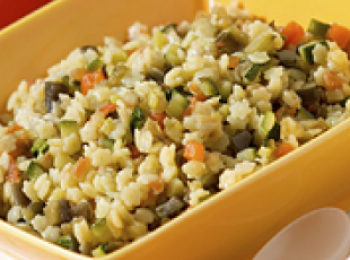 Recipes
Try our baby pasta recipe with vegetables inspired by the traditional French vegetable stew known as ratatouille.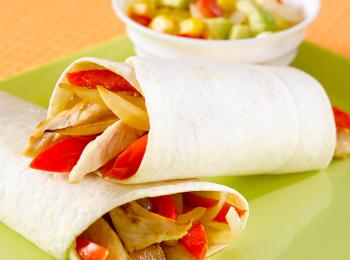 Recipes
Encourage textures and new tastes with our turkey and carrot baby risotto, perfect for lunch or dinner.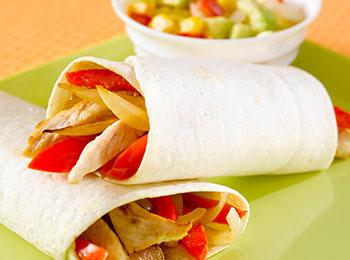 Recipes
Your toddler can pick up and enjoy eating our Chicken Fajitas recipe themselves.