Banana Purée
PREP TIME: 5min
COOKING TIME: 0min
TIME TOTAL: 5min
Ingredients
1 small banana (approximately 80g peeled weight)
30ml (2tbsp) baby's usual milk*
Allergens
Method
Peel the banana, and cut it into chunks.
Mash the banana with your baby's usual milk*, using a fork or, if you prefer, a blender. Do not add sugar.
Serve your homemade baby banana purée in a bowl and feed with a teaspoon.
Tip
This homemade banana baby food is not suitable for freezing.
You may find that your baby is only able to eat a few teaspoons in the early days of weaning, but before long will happily eat the full meal.
If your baby is in the early stages of weaning, why not wait until you want a banana yourself, but make a small portion of the fruit into baby food? This means that none of the banana will go to waste. 
Good to know
Bananas contain potassium.
Popular recipes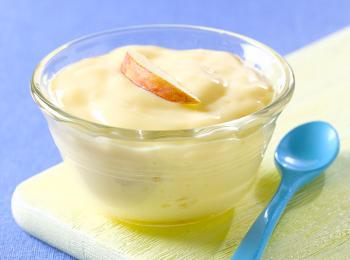 Recipes
Our easy apple custard for babies is suitable for those just starting the weaning process.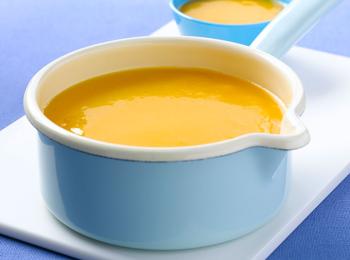 Recipes
Try our delicious cream of pumpkin recipe with a smooth texture making it easy to eat.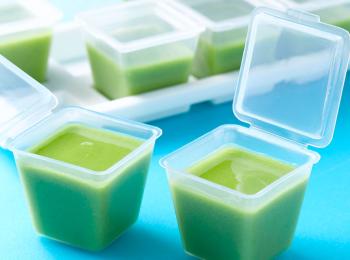 Recipes
Prepare this tasty pea and milk purée for your little one to enjoy, brightly coloured and full of flavour.