Aloo Chana (Potato and Chickpea Curry)
PREP TIME: 5min
COOKING TIME: 20min
TIME TOTAL: 25min
Ingredients
1 medium potato (approximately 180g)
1 small onion (approximately 60g)
15ml (1 tbsp) rapeseed or olive oil
pinch of cinnamon
pinch of turmeric
100g cooked chickpeas
300ml vegetable stock (use an unsalted vegetable stock)
Utensils
Non-stick saucepan
Handheld blender or food processor
Allergens
Method
Wash, peel and dice the potato. Peel and finely dice the onion.
Heat the oil in a medium saucepan and sauté the potato and onion with the spices for a few minutes.
Stir in the chickpeas and stock, then simmer for approximately 15 minutes or until the potatoes are tender.
Blend together the mixture using a handheld blender or food processor. Do not add any salt.
Serve warm.
Tip
Cool any leftovers and transfer to ice cube trays and freeze to provide convenient portions for future use. This is a great top tip if you're stuck for time and need to make a simple yet tasty Aloo Chana for your hungry little infant!
Good to know
The creamy consistency of chickpeas makes our Aloo Chana baby curry recipe yummy!
Popular recipes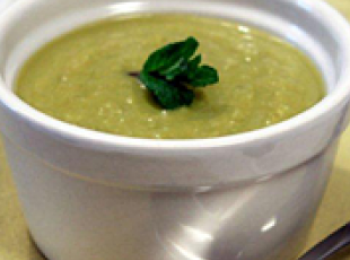 Recipes
Encouraging broccoli baby food in your baby's mealtimes will ensure they're trying new textures whilst benefiting from some essential nutrients.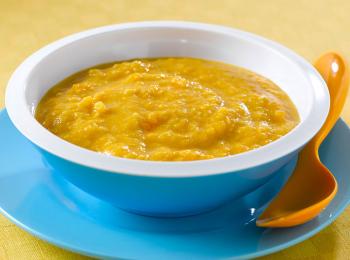 Recipes
Try our lentil baby food recipe, a great dish that can be ready in less than half an hour!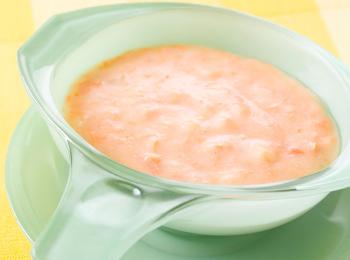 Recipes
Try your baby with much thicker textures and consistencies with our delicious combination of apple and pork purée.