Pork and Apple
PREP TIME: 5min
COOKING TIME: 20min
TIME TOTAL: 25min
Ingredients
1 medium potato (approximately 180g) 
1 dessert apple (approximately 110g peeled and cored) 
50g pork fillet 
60ml (4tbsp) of baby's usual milk*
Utensils
Saucepan
Handheld blender or food processor
Method
Wash, peel and dice the potato.
Wash, peel, core and dice the apple.
Mince or finely dice the pork.
In a pan of boiling water (sufficient in size to fit the quantity of potatoes, apple and pork), cook the potato for about 10 minutes. Add the apple and pork and continue to cook for a further 5 -10 minutes. Drain.
Place the mixture in to a blender or food processor with the milk and blend until smooth.
Serve warm.
Tip
This recipe suggests pork; for babies that are ready to branch out, you could try replacing it with chicken or beef as well.
Cool any leftovers and transfer them to ice cube trays, then freeze to provide convenient portions for future use.
Good to know
Popular recipes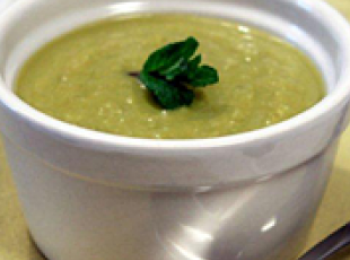 Recipes
Encouraging broccoli baby food in your baby's mealtimes will ensure they're trying new textures whilst benefiting from some essential nutrients.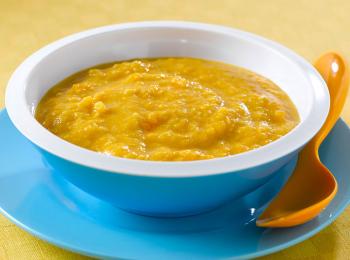 Recipes
Try our lentil baby food recipe, a great dish that can be ready in less than half an hour!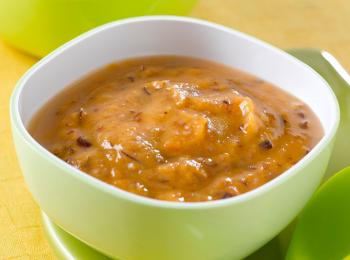 Recipes
For a yummy homemade purée, try this easy recipe with sweet potato for babies.