Tuna, Broccoli and Potato Mash Pie
PREP TIME: 25min
COOKING TIME: 30min
TIME TOTAL: 55min
Ingredients
1 small potato (approximately 120g)
80g broccoli
20g tuna, in spring water
Method
Wash, peel and dice the potato. Cook in boiling water for 15 minutes. Drain potato and mash with a fork.
Meanwhile, wash and separate the broccoli florets and cook in a pan of boiling water for about 10 minutes. Drain.
Stir in the tuna and cooked broccoli.
Serve warm.
Tip
Good to know
Our tuna for babies recipe is a good way to introduce fish to your child. Tuna is rich in protein, and it is a great store cupboard standby.
Popular recipes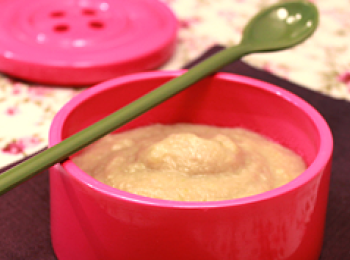 Recipes
Try our Potato and Leek Gratin a recipe with a variety of textures -  soft and crunchy at the same time.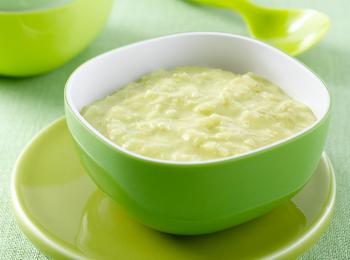 Recipes
Our chicken curry recipe for babies is a great way to introduce your little one to the tastes of korma, parsnip, and coconut.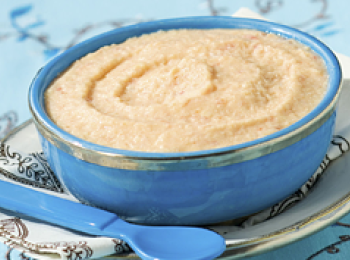 Recipes
Another great dish for your baby to try and broaden their diet is our tasty mini fish couscous recipe.