Finger Food and Avocado
PREP TIME: 5min
COOKING TIME: 0min
TIME TOTAL: 5min
Ingredients
1 Small ripe avocado (approximately 150g)
30ml (2 tbsp) Cream cheese
Carrot sticks
Celery sticks
Strips of pepper
Cucumber sticks
Allergens
Milk and Celery
Method
Peel the avocado and remove the stone.
Place the avocado into a bowl and mash with the cream cheese to make a smooth, creamy dip.
Serve with a selection of sliced raw vegetables such as carrot, celery, pepper and cucumber.
Tip
This is not suitable for freezing.
Good to know
Different finger foods for babies, like carrots and celery to mix in the dip, are a great way to get your baby used to even more healthy foods.
Popular recipes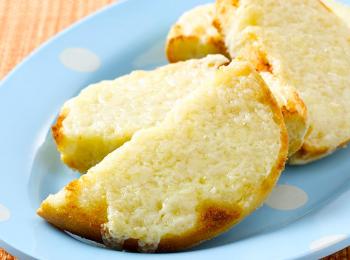 Recipes
Try our cheesy muffins for your toddler, ideal for lunch and dinner and they make mealtimes fun!
Recipes
Try our simple and yummy scrambled eggs and toast fingers recipe for your inquisitive little one.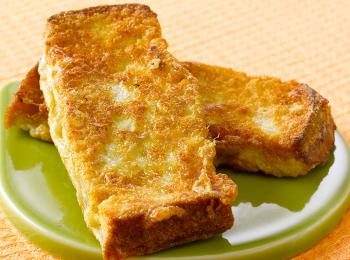 Recipes
Our yummy French toast baby finger food is great fun for breakfast, lunch or even dinner.