Scrambled Eggs and Toast Fingers
PREP TIME: 5min
COOKING TIME: 5min
TIME TOTAL: 10min
Ingredients
1 medium egg
30ml (2tbsp) of whole milk
15g butter
1 slice of brown bread toast cut into slices to make toast fingers
Allergens
Eggs, milk and wheat
Method
Break the egg into a shallow bowl and beat with the milk.
Heat the butter in a non-stick pan, over a low heat then pour in the egg mixture.
Cook slowly stirring continuously until the mixture thickens.
Serve with toast fingers.
Tip
This is not suitable for freezing. Try adding some grated cheese for a tasty alternative quick and easy toddler meal.
Good to know
Eggs are a nutritious meal in themselves. Make sure that they are thoroughly cooked through before serving. 
Popular recipes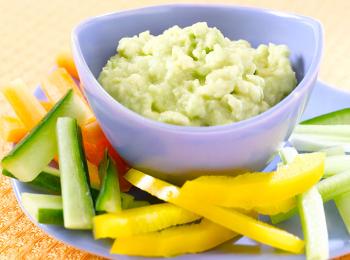 Recipes
Introduce avocado into your baby's diet by making our delicious finger food recipe that you can prepare quickly and easily.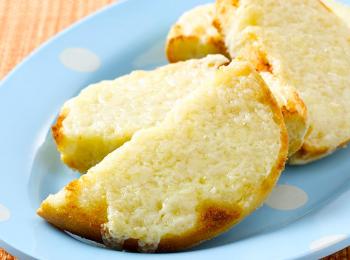 Recipes
Try our cheesy muffins for your toddler, ideal for lunch and dinner and they make mealtimes fun!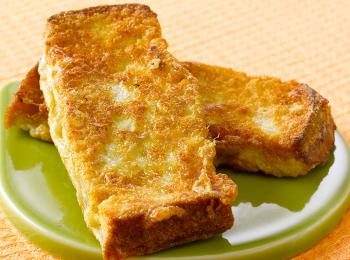 Recipes
Our yummy French toast baby finger food is great fun for breakfast, lunch or even dinner.