CERELAC® Rice with Milk and Strawberry Purée
PREP TIME: 5min
COOKING TIME: 0min
TIME TOTAL: 5min
Ingredients
15-30ml (1-2 tbsp) strawberry purée. Other suitable fruits include apple, prune, apricot, pear or peach.
25g Nestle CERELAC® Rice with Milk
Allergens
Tip
You can use any Stage 1 product in this homemade strawberry baby food and it will work just as well. In addition to trying other Stage 1 products, you could try different fruits, to help introduce lots of different textures and flavours to your child.
Good to know
CERELAC® infant cereal is fortified with iron and vitamins A and C.
Popular recipes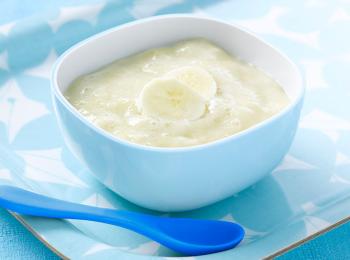 Recipes
Homemade banana baby food is simple to make, and it should only take a couple of minutes to prepare.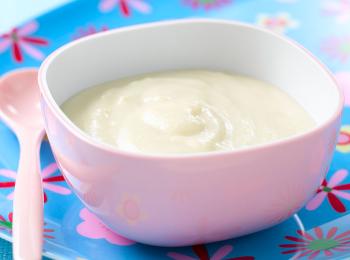 Recipes
This recipe is a great one for busy mums and dads, as it takes only five minutes to prepare.