'No Cook' Supper
PREP TIME: 5min
COOKING TIME: 0min
TIME TOTAL: 5min
Ingredients
Half a papaya (otherwise known as paw paw) (approximately 140g)
Utensils
Handheld blender or food processor
Allergens
Method
Wash and peel the ripe papaya, remove the seeds with a spoon, and dice.
Blend the papaya using a handheld blender or food processor until smooth.
Serve in a bowl and feed to your baby with a spoon.
Tip
This recipe is not suitable for freezing. Make sure you get all the papaya seeds out before you dice the fruit.
Good to know
Ripe papaya is a good food to introduce to your baby as it's soft and easy to chew. You can also use this baby fruit purée recipe for infants who have left Stage One.
Popular recipes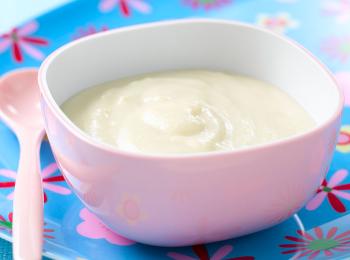 Recipes
This recipe is a great one for busy mums and dads, as it takes only five minutes to prepare.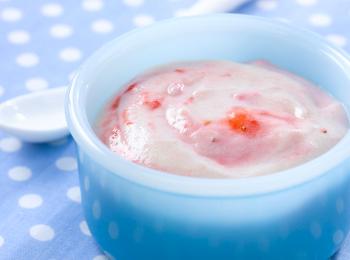 Recipes
This strawberry purée baby food recipe is naturally sweet, tasty, and contains important nutrients.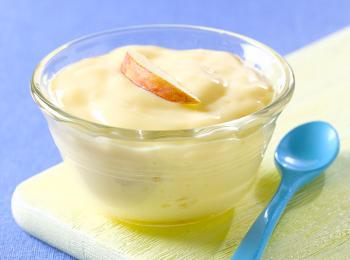 Recipes
Our easy apple custard for babies is suitable for those just starting the weaning process.