Pear Purée
PREP TIME: 5min
COOKING TIME: 15min
TIME TOTAL: 20min
Ingredients
1 ripe pear (approximately 180g)
50ml water
Utensils
Saucepan
Handheld blender or food processor
Allergens
Method
Wash, peel, core and dice the pear.
Place the pear and water in a small pan and simmer for about 15 minutes, until the fruit is very soft. Stir occasionally.
Blend the pear with enough cooking water to make a smooth mixture, using a handheld blender or food processor. Serve warm.
Tip
You can vary the consistency of your pear purée baby food by simply adding a little more or less water.
 Why not try dessert apples, peaches, guava, plum, mango or apricot as delicious alternatives? 
Cool any leftovers and transfer to ice cube trays and freeze to provide convenient portions for future use.

Good to know
Pears are a delicious weaning food. To save time, build up a store of frozen fruit purée portions in your freezer. Choose 2-3 of your baby's favourite fruits; that way you will always be ready with a delicious dessert at mealtimes or fruit purée to add to cereal for breakfast.
Popular recipes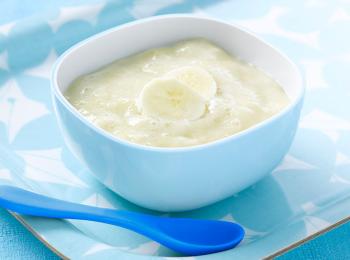 Recipes
Homemade banana baby food is simple to make, and it should only take a couple of minutes to prepare.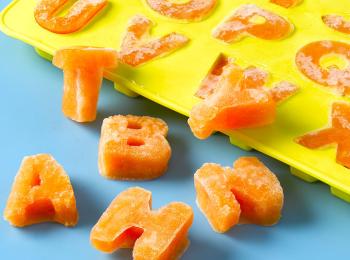 Recipes
Try making this easy papaya purée for babies and introduce your little one to exciting new tastes and textures.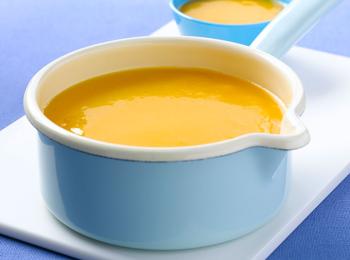 Recipes
Try our delicious cream of pumpkin recipe with a smooth texture making it easy to eat.